Scholarship Donation Comes Full Circle
Posted in News -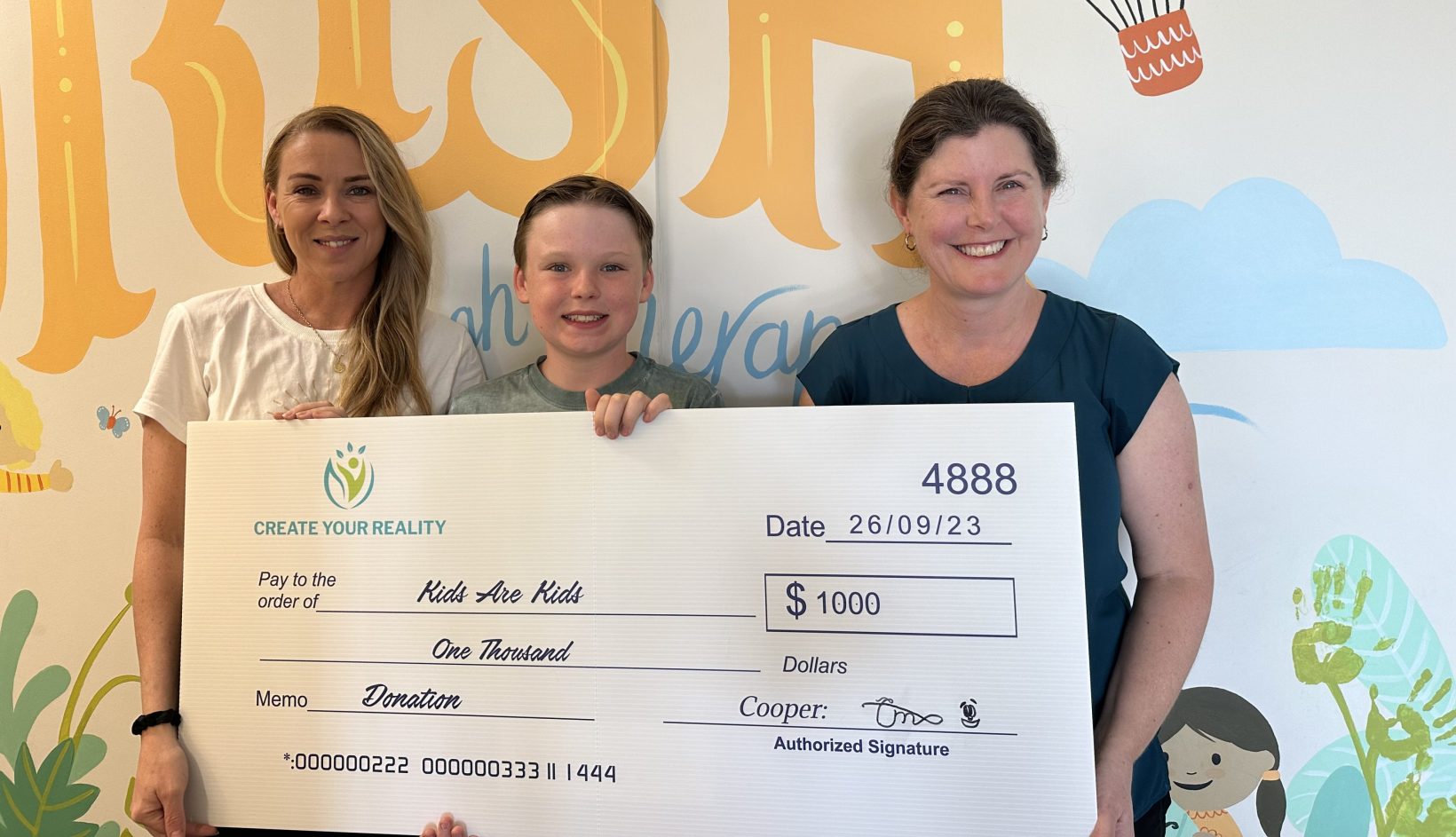 In 2018, young Cooper was a beneficiary of a Kids Are Kids! Therapy Scholarship.  This Scholarship provided a full sensory profile assessment, along with valuable therapy sessions that would have otherwise been financially out of reach for Cooper's family.  More than this, it gave the family the hope and support that they needed to navigate their journey together.  As Lisa, Cooper's Mum says:
"The impact of the scholarship extended beyond just assessments and therapy sessions; it instilled in us a deep sense of hope and empowerment. It reminded us that we were not alone on this journey and that there are kind-hearted individuals and organizations, like Kids Are Kids!, dedicated to making a difference in the lives of families like ours."
Fast forward to today and Cooper and his family are in the fortunate position that they were looking to give back to the community.  They chose Kids Are Kids! because of the vital role of our organisation in providing essential services and opportunities for families facing similar challenges.    They consider it their way of expressing gratitude for the transformative impact Cooper's scholarship had on their lives:
"We would like to convey our deepest thanks for the support and opportunities that Cooper's scholarship provided us. It has not only changed our lives but has also inspired us to be a source of positive change for others. We hope that our story can serve as a testament to the incredible impact that scholarships and community support can have on families and children in need." (Lisa)
Kids Are Kids! were beyond thrilled to receive this news and our Executive Officer, Lisa Hoffman was honoured to be presented with an incredible cheque of $1000 by Cooper.
We are delighted to announce that Cooper's donation created a new Therapy Scholarship for a vulnerable child who missed out in our assessment panel in July.  This child will now get the help they require all because of Cooper's incredible impact.
Cooper says: "I want to thank Kids Are Kids! for everything they have done for me, for all the opportunities I've had and the support I've gotten. This is why I am giving back to the community of Kids Are Kids with a scholarship for kids like me."
We would like to express our sincere gratitude to Cooper and his family, their donation is going to make a huge impact in the life of another vulnerable family.